When you upload data, you can compress multiple files in one zip file. It can contain one session or multiple sessions for one subject.
This function applies when you upload multiple sessions for one subject in the same .zip file. Also, if there are .dcm files from different sessions in the same DICOM folder within the .zip file, we separate them as different files.
You can check the "Split Data in Sessions" option in the Upload Data window so that the platform automatically stores these files in different sessions.
If you uncheck the option, all the files are stored in one session.
Note: The platform splits the sessions based on the Series Instance UID, Series Number and Image Type tags in the DICOM header. If your files don't have header information or you upload a NIfTI file, the files will always be stored in one single session.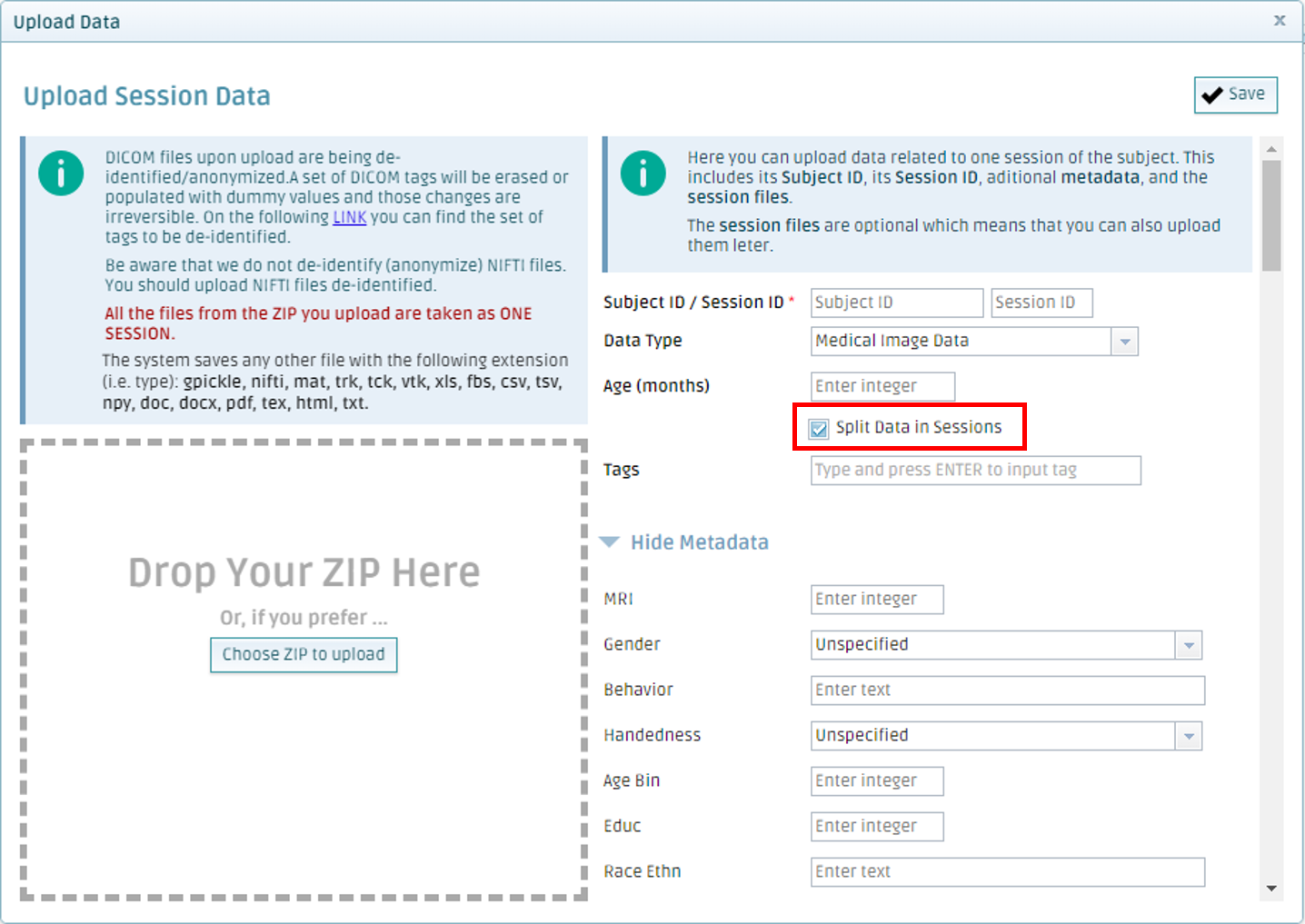 Create free account now!