What is Data Type?
There is an option of Data Type in the data uploading window. This specifies how the data should be processed on the platform.
Medical Image Data - A general data type to process most of the imaging data including MRI, PET, CT and more. The image data is categorized automatically based on the DICOM modality information. This is the default option and you can keep it for most of the cases.
MRI Brain Data - A legacy data type to process MRI images.
Offline Analysis - This data type is used to upload analysis results processed outside of the platform. Please read here for more details.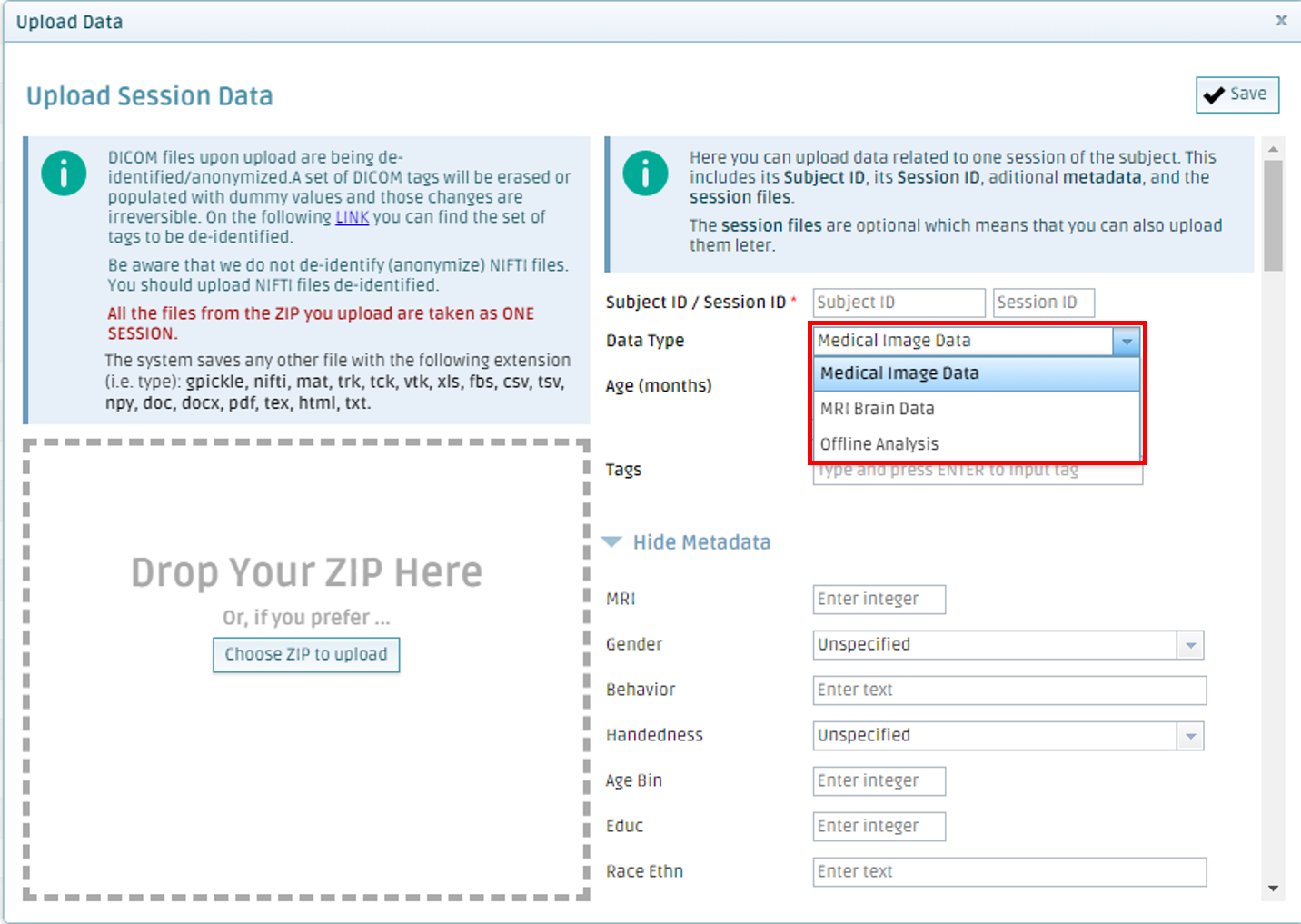 Create free account now!