What is a cohort view?
In case of a star project depending on your role, you can see the results of analysis of others or the data what they uploaded, under cohort view (the icon of two people).
The main aim of the cohort view is not to manage your own data and analyses but to be able to see an overview of all data and analyses in the project. It doesn't matter if you start an analysis from cohort view or from 'My analysis'.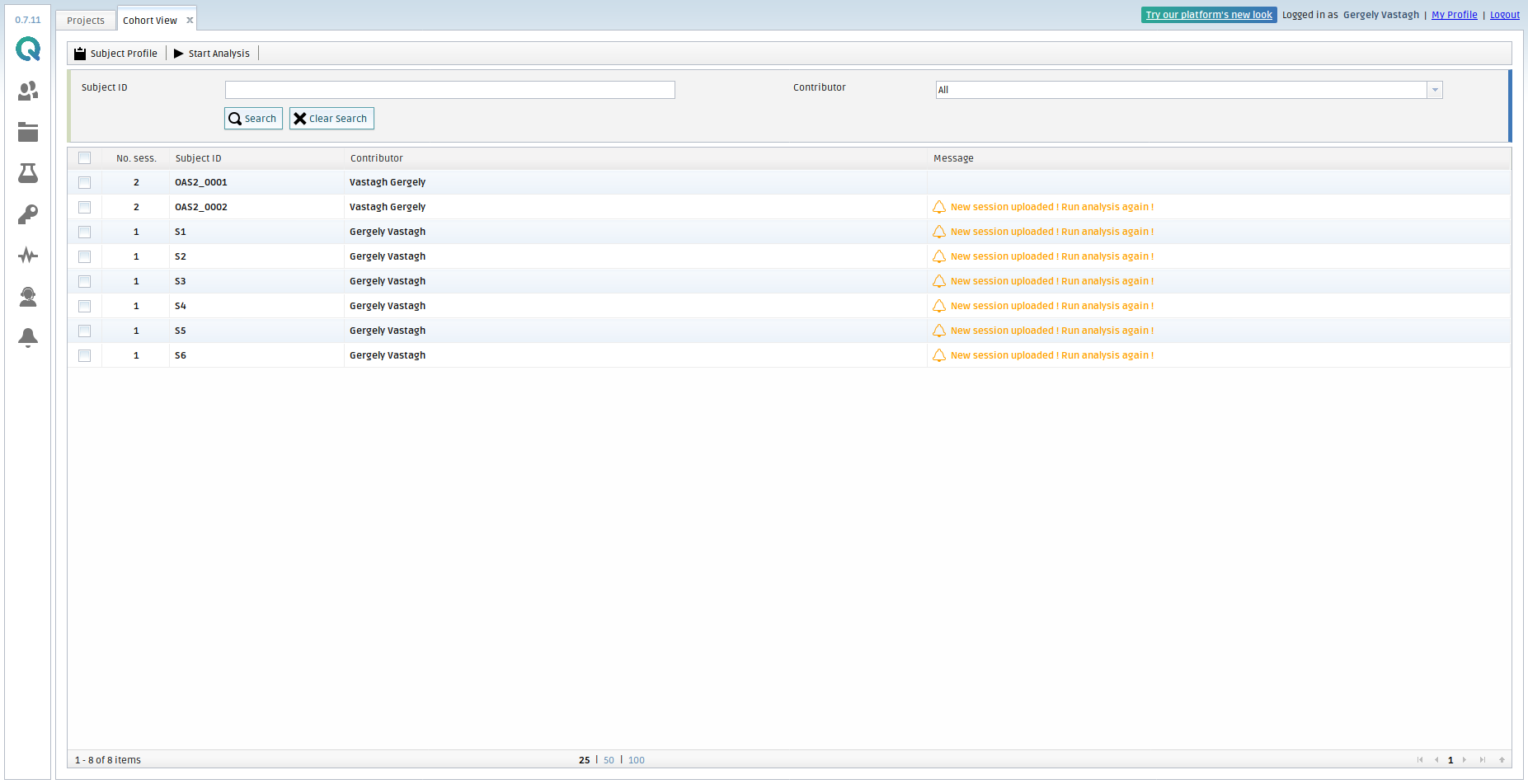 Create free account now!