Quality control (QC) of a data can be useful if, during the upload or the preprocessing, something happened to the data set which was unexpected and thus the data was damaged.
With this QC status, you can give us feedback about the process for further investigation.
How to use QC
Please login to the platform and choose your project, then open 'My data'.
At the page of 'my data', you have to select a data of which QC status you want to edit.
Click on the 'QC status' button then a new window will appear: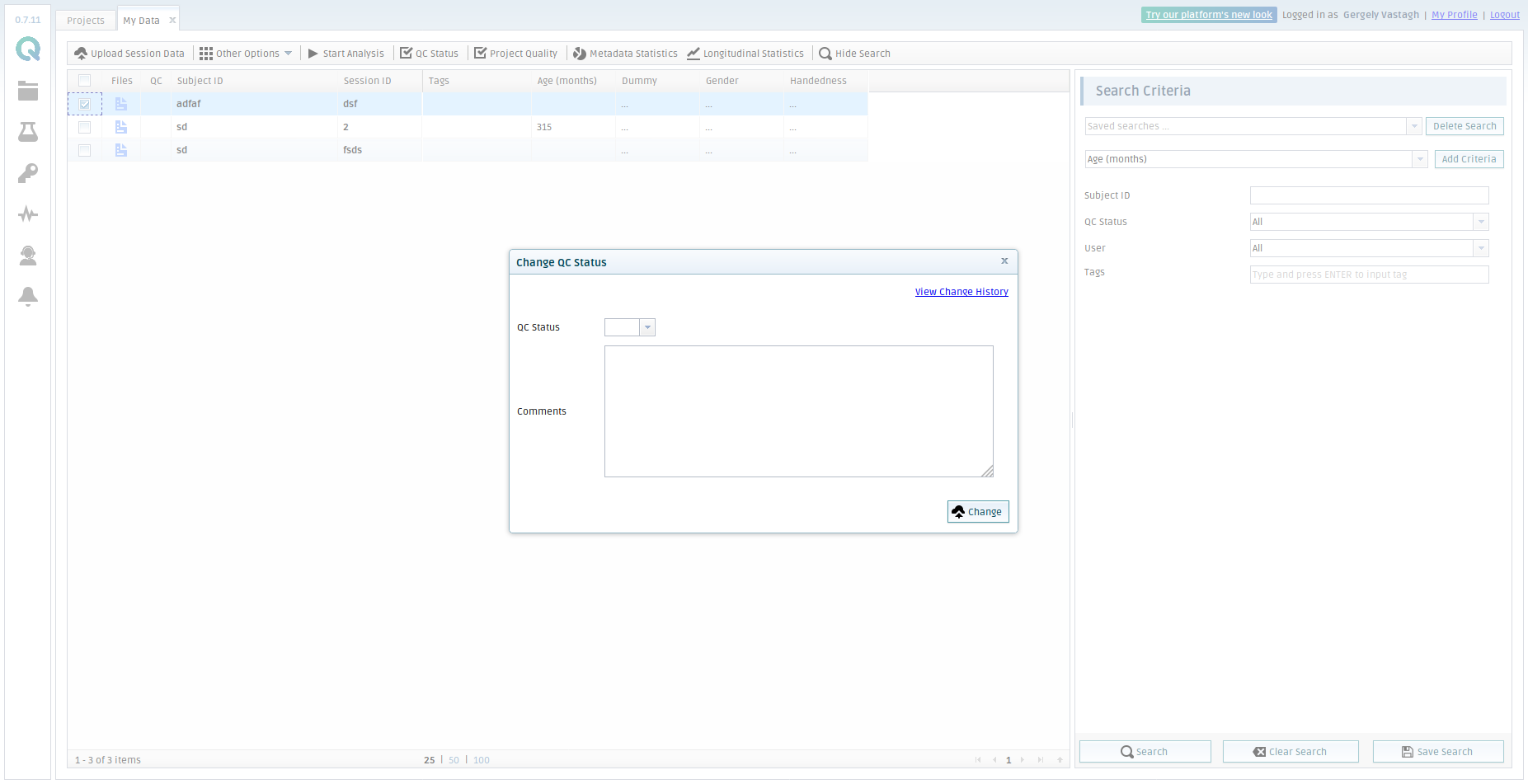 Here, you can select the QC status such as Fail, Pass or Unknown in the field of 'QC Status'.
Also, you can write a comment about what the problem is in more details.
You can check the history of the QC by clicking on 'View Change History'.

Here, you will see who made the changes, when they were made and what the result of the QC was.
If you finished writing a comment and selected the corresponding status of QC, you have to click on the 'Change' button in order to save changes.


Create free account now!