The Open Access Series of Imaging Studies (OASIS) is a project aimed at making MRI data sets of the brain freely available to the scientific community.
OASIS Cross-sectional
This set consists of a cross-sectional collection of 416 subjects aged 18 to 96. For each subject, 3 or 4 individual T1-weighted MRI scans obtained in single scan sessions are included. The subjects are all right-handed and include both men and women. 100 of the included subjects over the age of 60 have been clinically diagnosed with very mild to moderate Alzheimer's disease (AD). Additionally, a reliability data set is included containing 20 non-demented subjects imaged on a subsequent visit within 90 days of their initial session.
Files
In the platform, 416 subjects and 436 sessions in total are uploaded.
Metadata
Demographic and clinical measures are added as well as anatomic volumes.
Age
Gender
Handedness
Education
SES (Socio-Economic Status)
MMSE (Mini-Mental State Examination)
CDR (Clinical Dementia Rating)
eTIV (Estimated total intracranial volume)
nWBV (Normalized whole brain volume)
ASF (Atlas scaling factor)
Licence
OASIS Data Usage Agreement (DUA) should be compiled.
The use of data is allowed as long as the data usage agreement is compiled.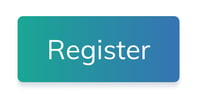 Citation
When publishing findings that benefit from OASIS data, please include the following grant numbers in the acknowledgments section and in the associated PubMed Central submission: P50 AG05681, P01 AG03991, R01 AG021910, P20 MH071616, U24 RR021382.
Primary publication
Marcus, DS, Wang, TH, Parker, J, Csernansky, JG, Morris, JC, Buckner, RL. Open Access Series of Imaging Studies (OASIS): Cross-Sectional MRI Data in Young, Middle Aged, Nondemented, and Demented Older Adults. Journal of Cognitive Neuroscience, 19, 1498-1507. https://doi.org/10.1162/jocn.2007.19.9.1498