How to use the Offline Analysis option?
Did you know that you can upload analysis results that have not been run by QMENTA?
To do so, go to Analysis > New Offline Analysis.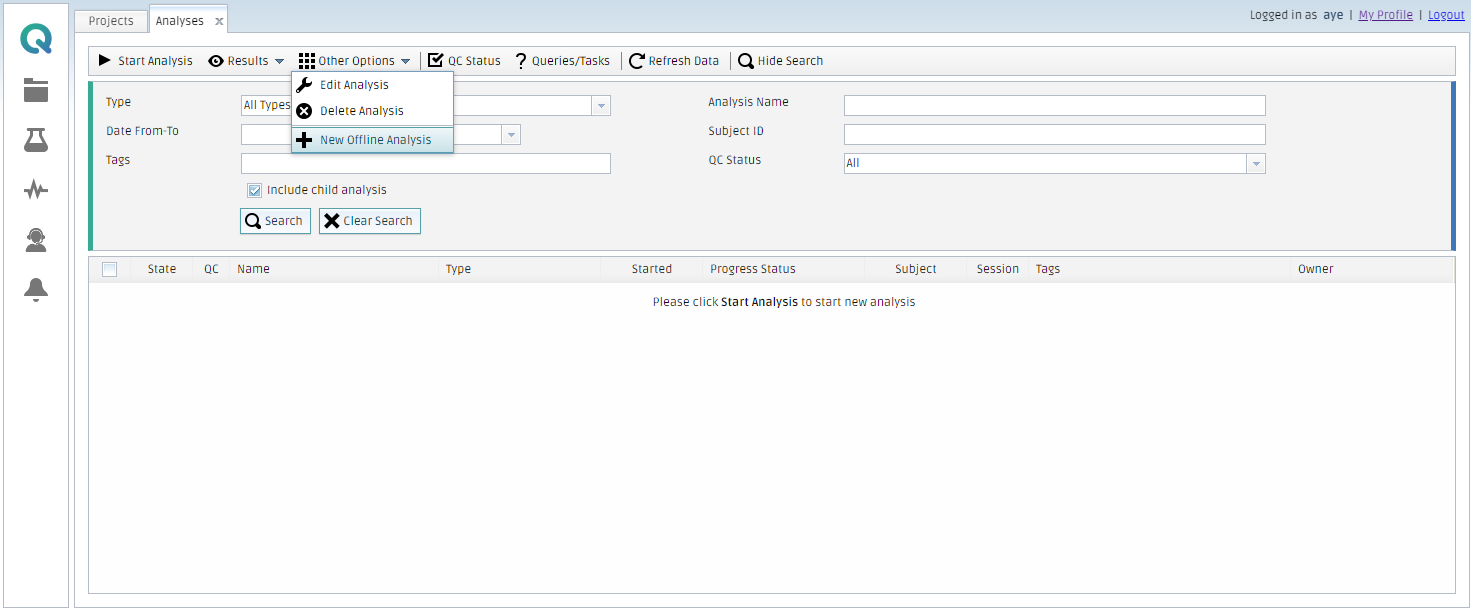 Step 1: Upload the results
Drop the file or choose a ZIP folder
On the right side, you can enter more information (Subject ID/Session ID are mandatory)
Click on Save
Once the files are uploaded, they will be available in the Analysis tab.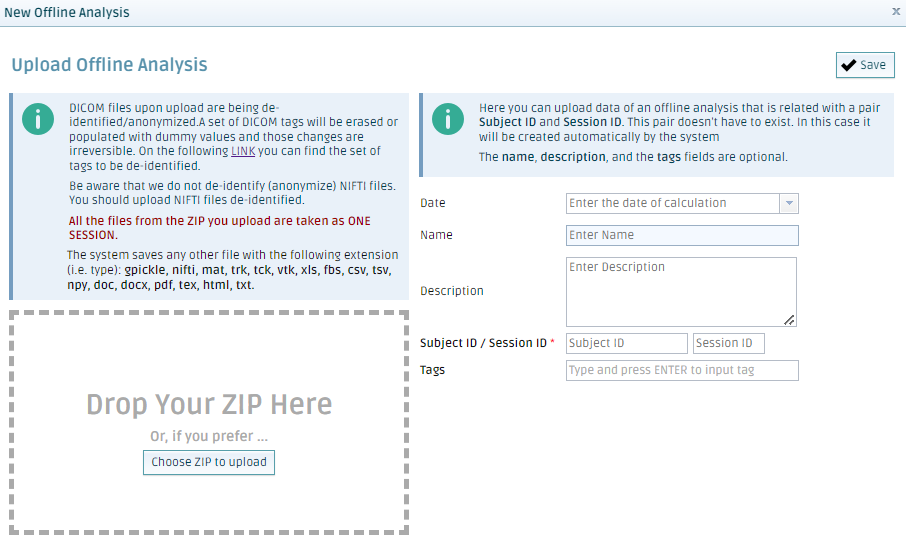 Step 2: Visualize the files
Be aware that there is only one approach to visualize your files in the platform:
Analysis > Select the analysis > Results > Result files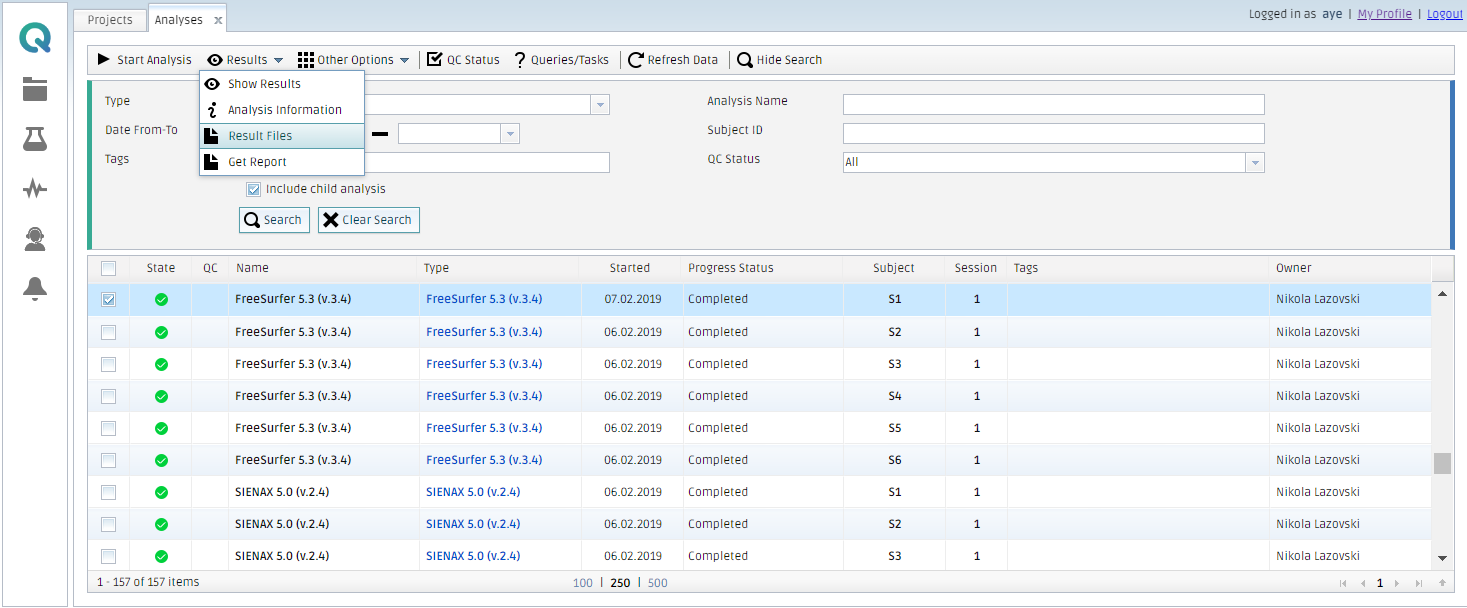 Select the file you want to visualize
Click on Visualize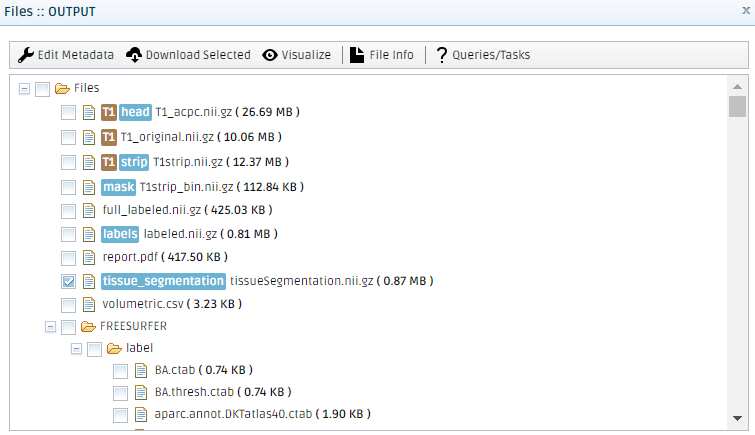 Create free account now!