How to contact us?
Do you have any questions, feedback, suggestions or need assistance? Feel free to contact us.
Directly from the platform:
Click on this icon in the left sidebar


You can now chat with us!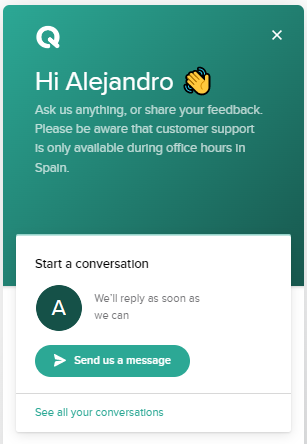 Via email
You can contact us directly via email (support@qmenta.com) if you prefer.


Create free account now!