How do I set Age At Scan?
Some of the analysis pipelines use the subject's age at scan for more accurate results. For example, a morphometric analysis uses the age to select the best matching template from the normative database. We currently support infants and teenagers (from 3 months old till 18 years old), and adults (over 18 years old).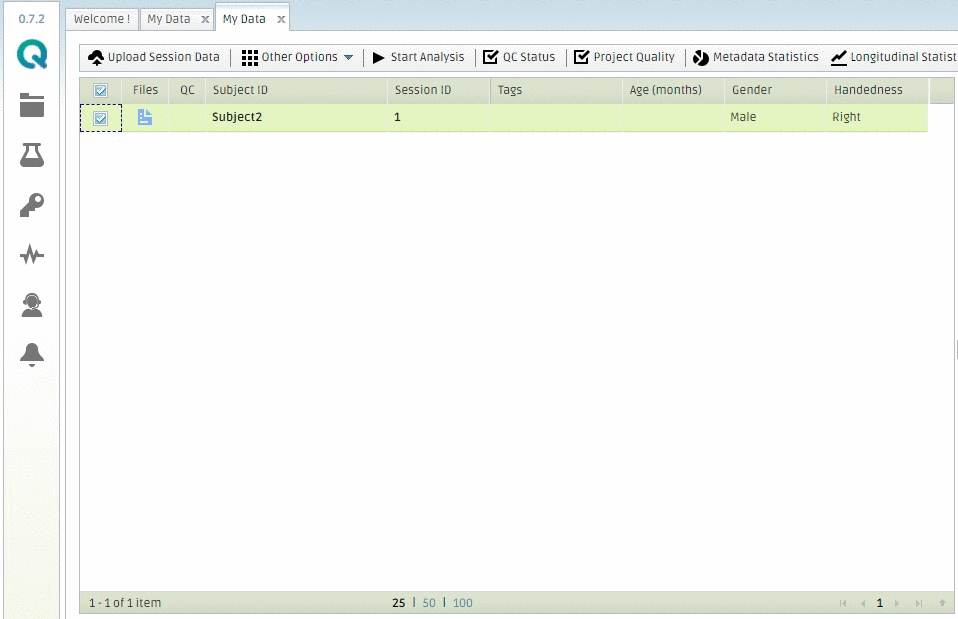 To manually edit the age at scan Age (months) or Age (years), you can simply Edit Session in my data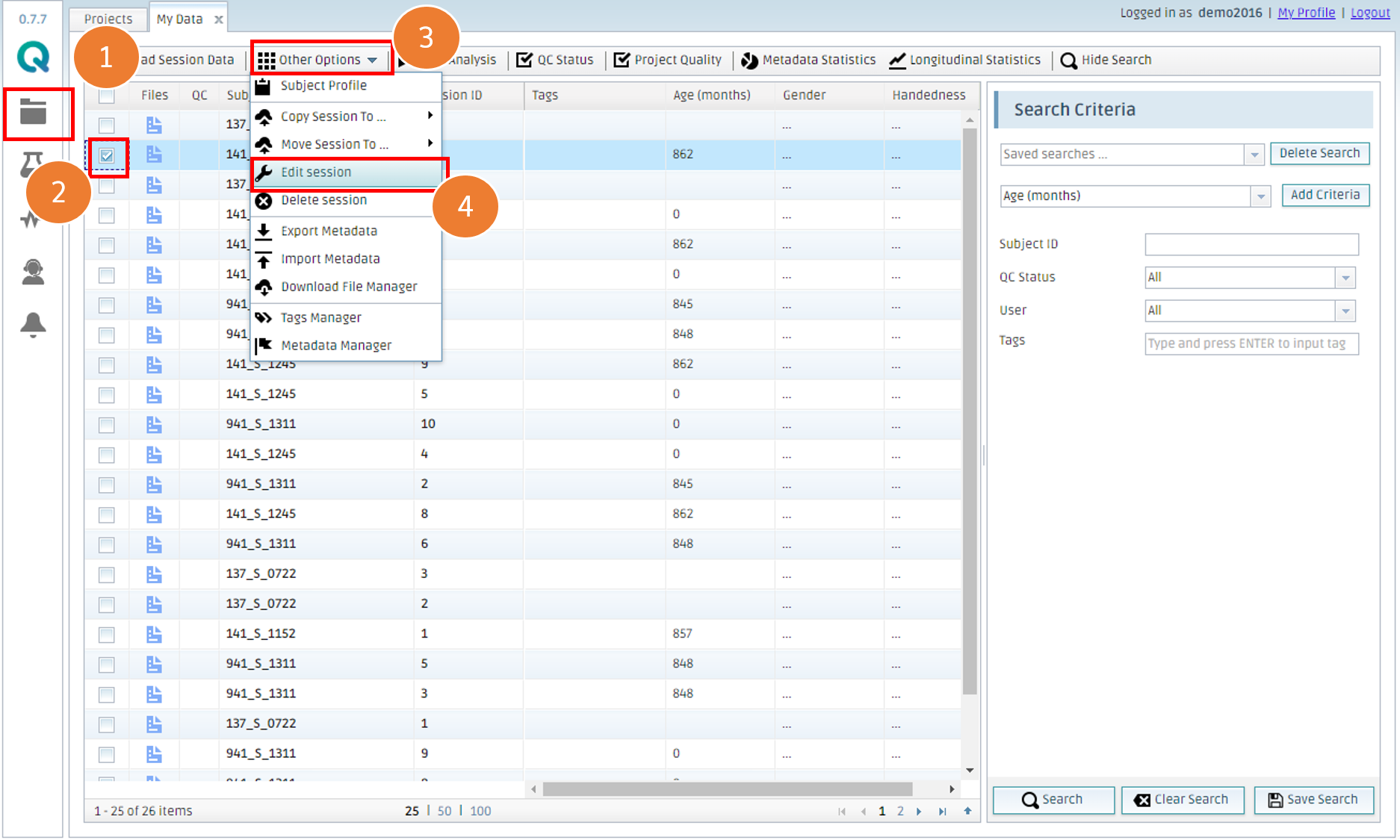 Click My Data
Check one of the sessions for which you want to set up the age
Click Other options
Click Edit session
And set the age in the respective field: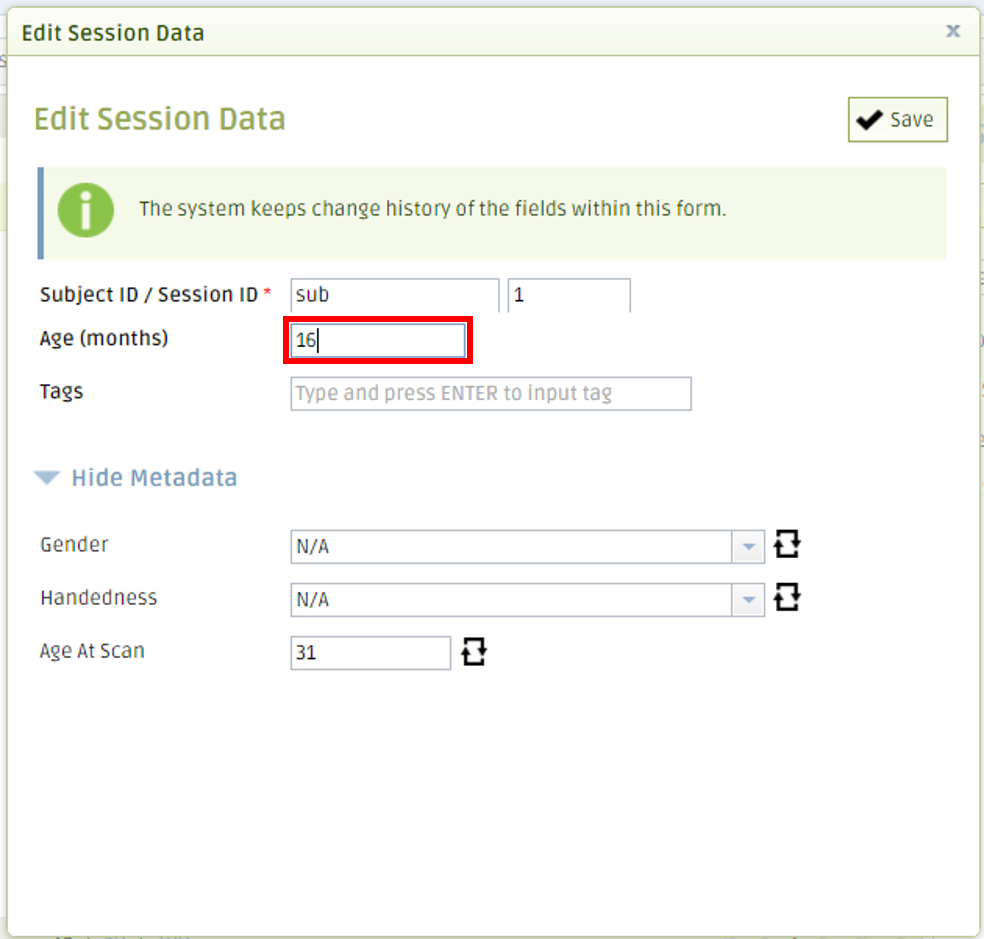 Create free account now!