Multisite Neuroimaging studies
Collaboration across organizations is necessary, but there are various challenges to it, as below but not limited to:
Lack of data sharing tools for images and derived data
Data quality issues caused by complex research protocols
Having access to or designing advanced tools for analysis
That's why QMENTA supports multi site Neuroimaging studies, helping specialists organize images and derived data and make it accessible and reproducible. You can securely store, process and share your analysis results. When you work with a different group or site, you can share data and analysis results as you want.
Data workflow
A use case is that a Principal Investigator (PI) uploads MRI images, collaborators run analysis locally and everyone browse the analysis results. QMENTA 's platform facilitates this data sharing workflow.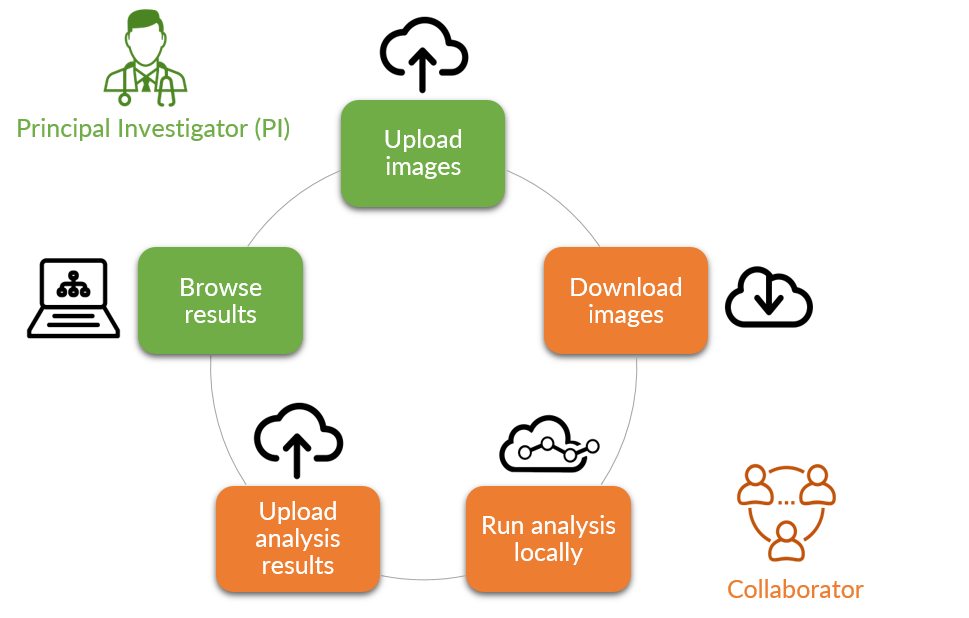 Quick start
1. Upload images
When you acquire images from MRI or any other modalities. You can store it on the platform.
Upload images by clicking "My Data" in the left menu and "Upload Session Data".
You will see the popup and drag-and-drop your image data after compressing one data acquisition session into one zip file. Then, you enter the subject name and session ID and "Save".
More information on how to upload data here.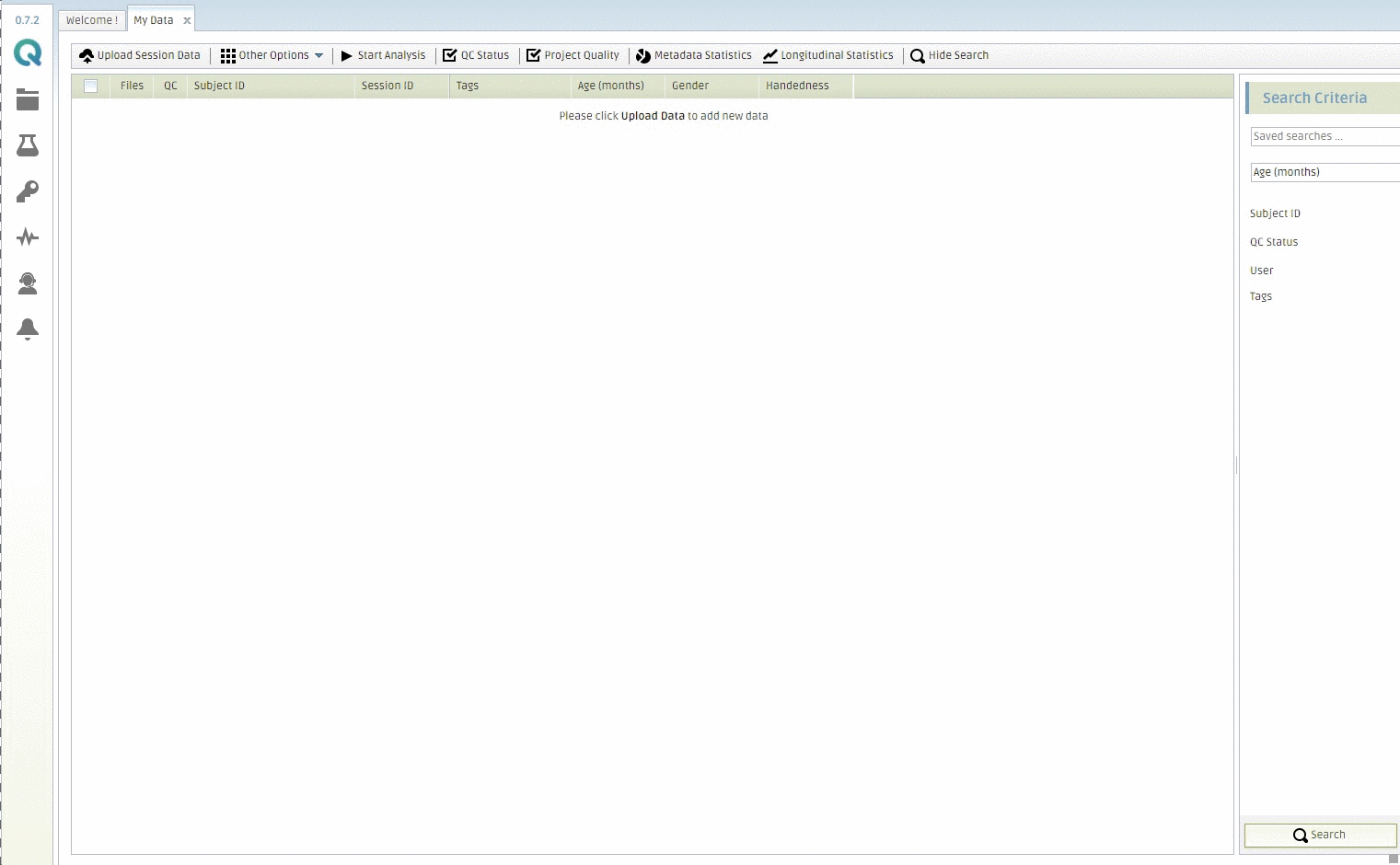 2. Download images
When the data is uploaded to the platform, anyone in the project can download the images.
Click "My Data" in the left menu and select one row of the data to be downloaded.
In the Subject profile, open a session at the upper right corner and click "See uploaded files".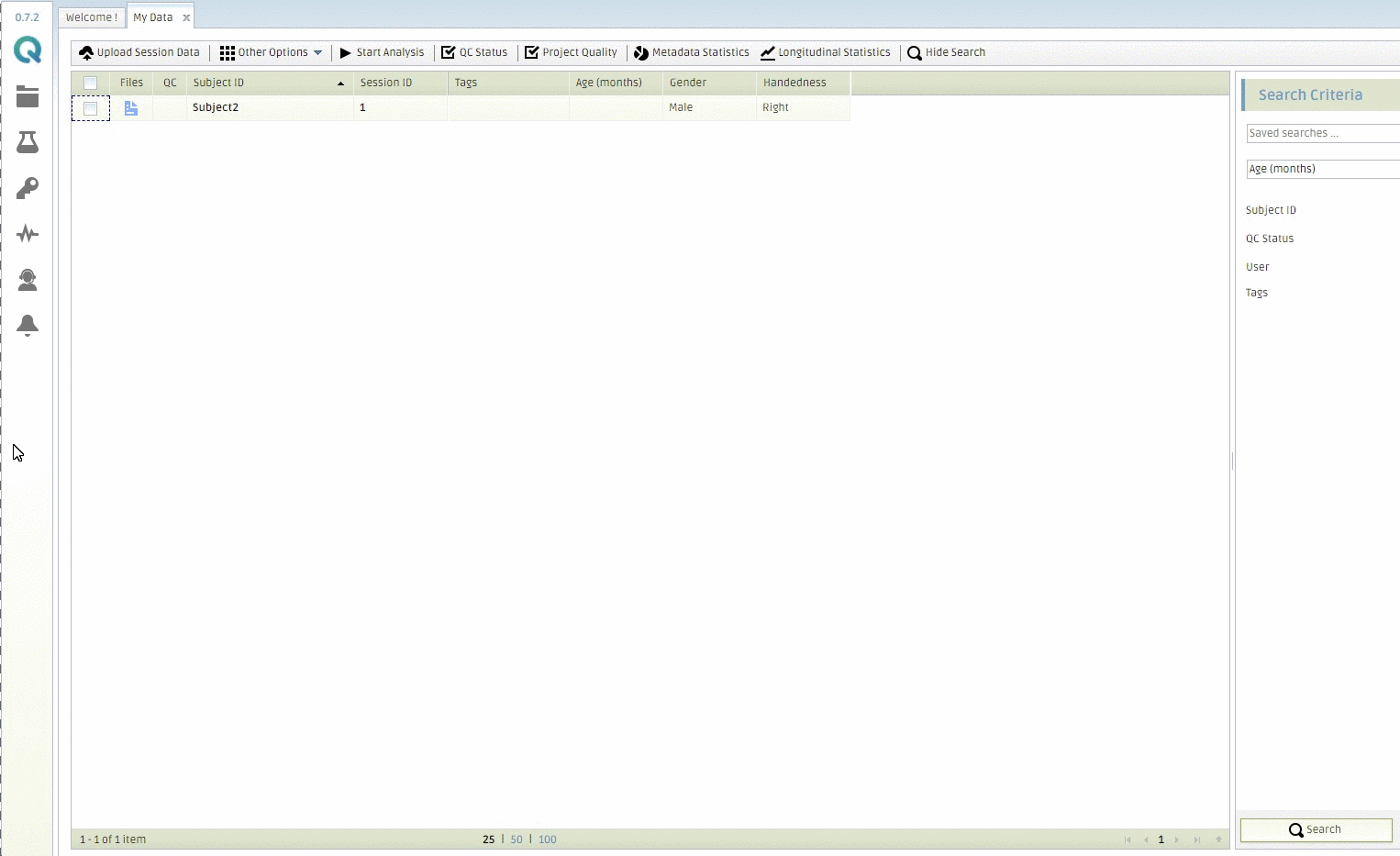 Select any files and click "Download selected". Downloading will start shortly.
3. Run analysis locally
After you download the images, you can run an analysis using scripts you developed.
(If you want to use our tools on the platform, you can do so without downloading. More info)
4. Upload analysis results
You can upload the results of an analysis to the platform so that your colleagues can browse the results.
Click "My Data" in the left menu and "New Offline Analysis".
Select results and enter Subject ID and Session ID to be associated with.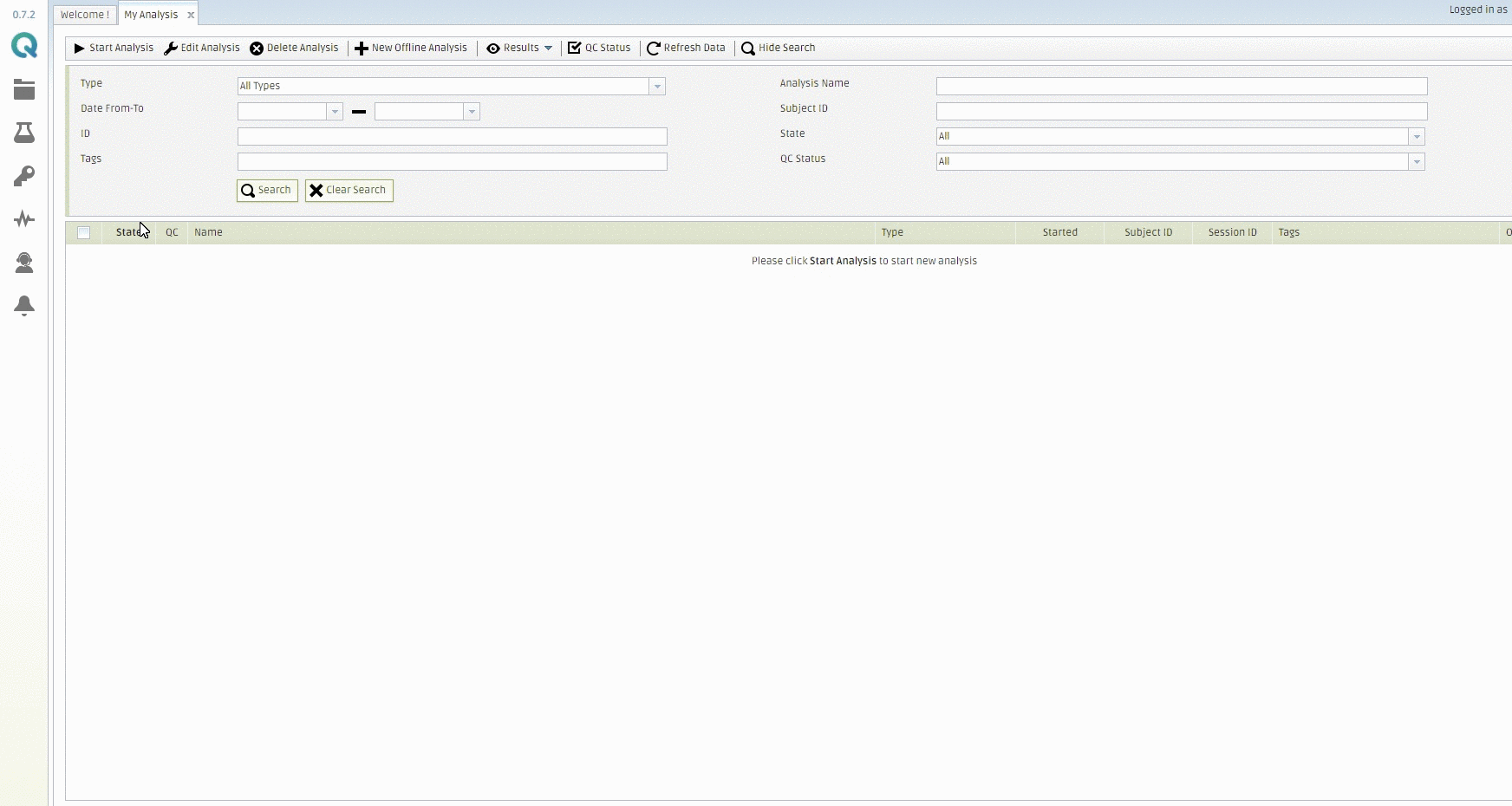 5. Browse results
When the analysis results are uploaded, anyone in the project can browse it.
Click "My Analysis" in the left menu and double click on the analysis to see the result.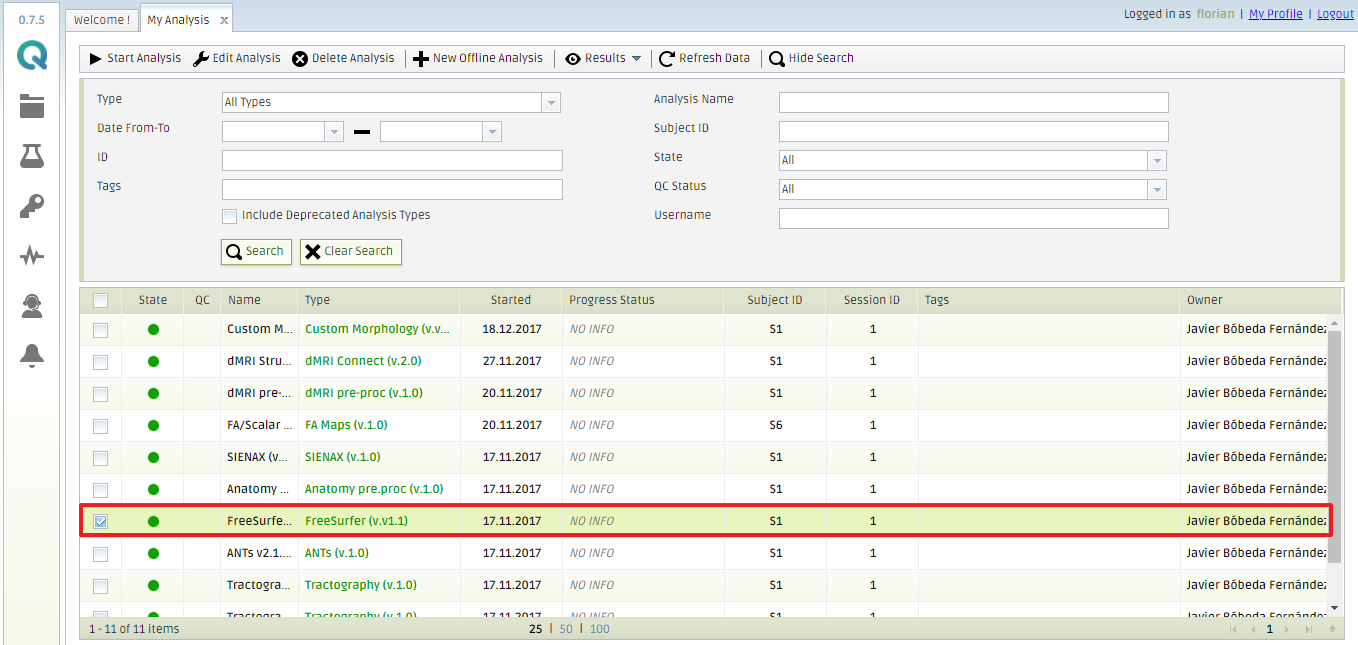 Enjoy the analysis results!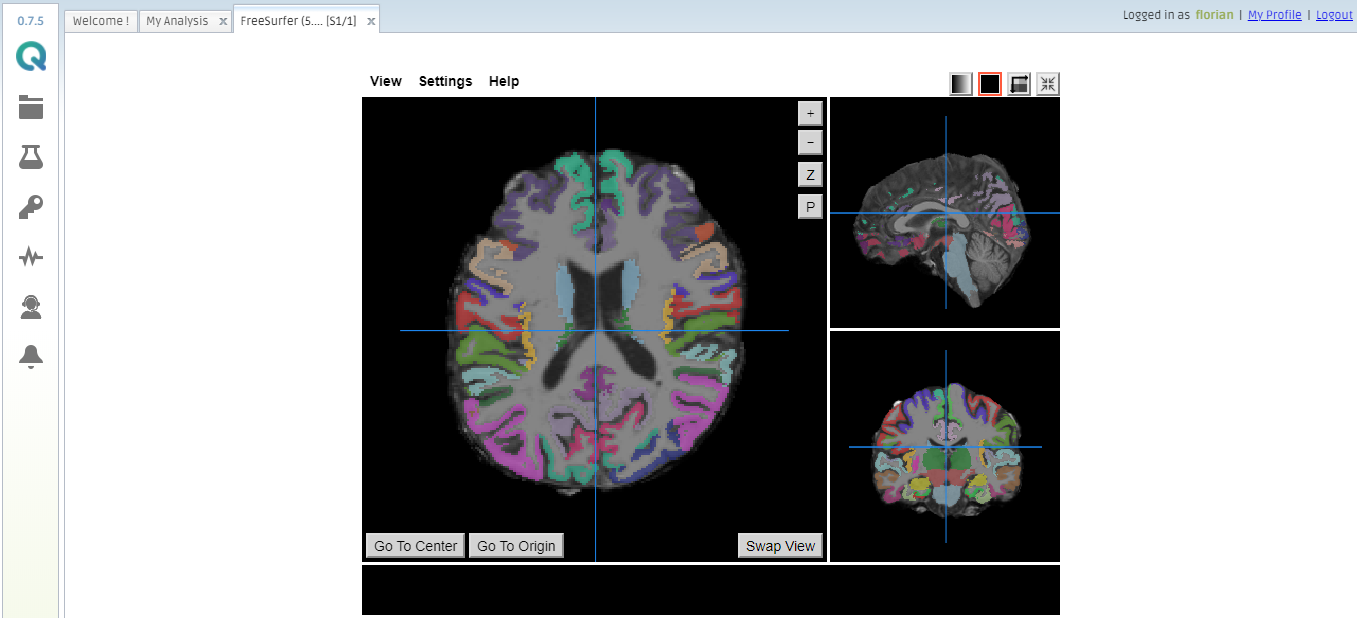 Create free account now!