Data is organized in each project. When you want to use data in another project, you can move or copy the data.
If you move data, the data exists only in a new project, and if you copy, the data exists in both projects.
It is important to note that the analysis results are not copied or moved to another project just by themselves. If it is necessary, you have to move the related data. With the help of 'copy', it is not possible to move the analysis to another session.
Depending on your role in the current project you can copy, move or just see the files. Thus you are allowed to move the files from your projects to another of your projects. If you want to copy then you can do that from other projects as well where you have the permission to see the project, but you can only copy the data to those projects of which you are the owner.
This guide shows how to move data, while the basic steps are the same as copying. You must login to the platform and activate a project containing the data you want to move.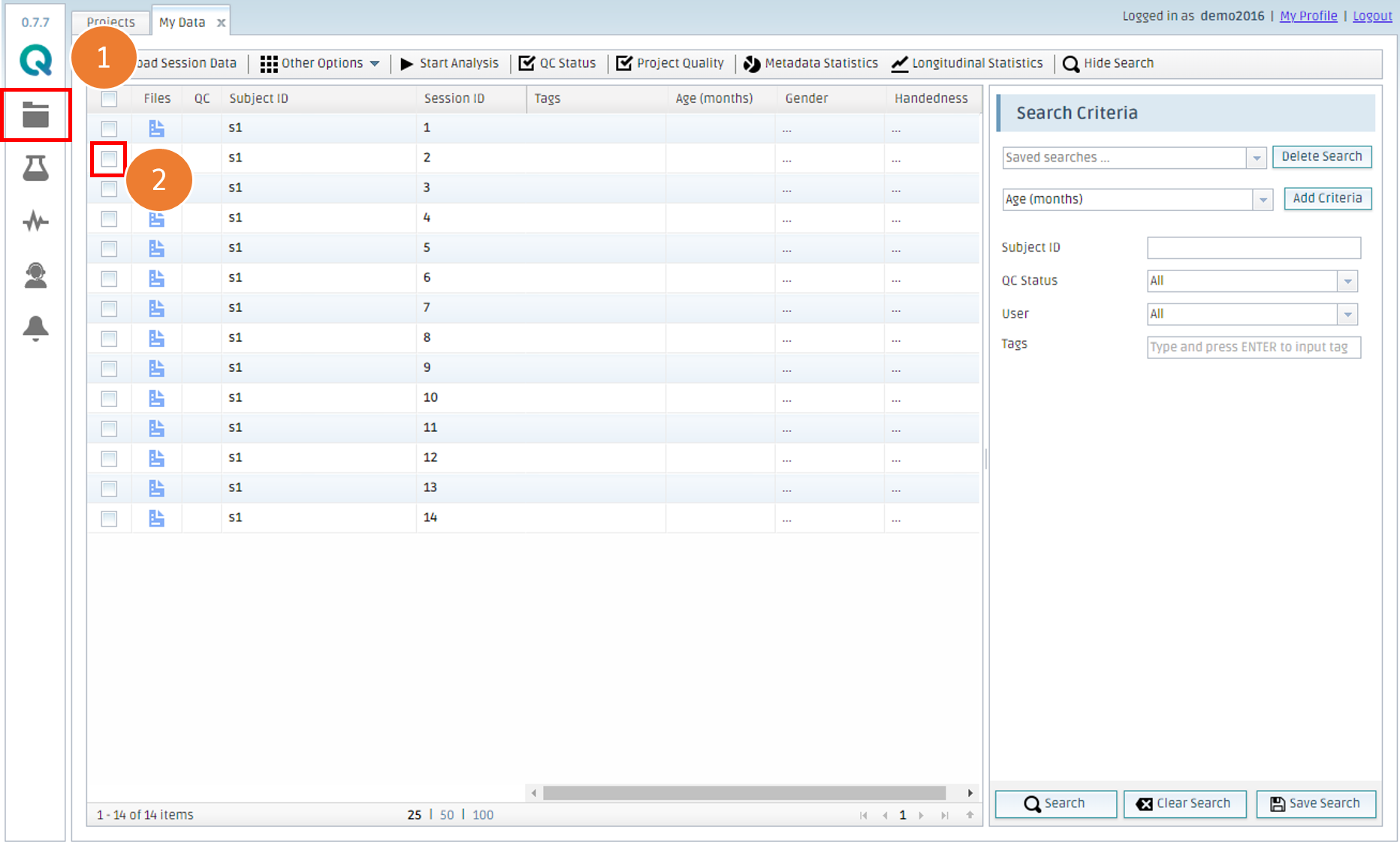 Click "My Data"
Check a session you want to move (or copy)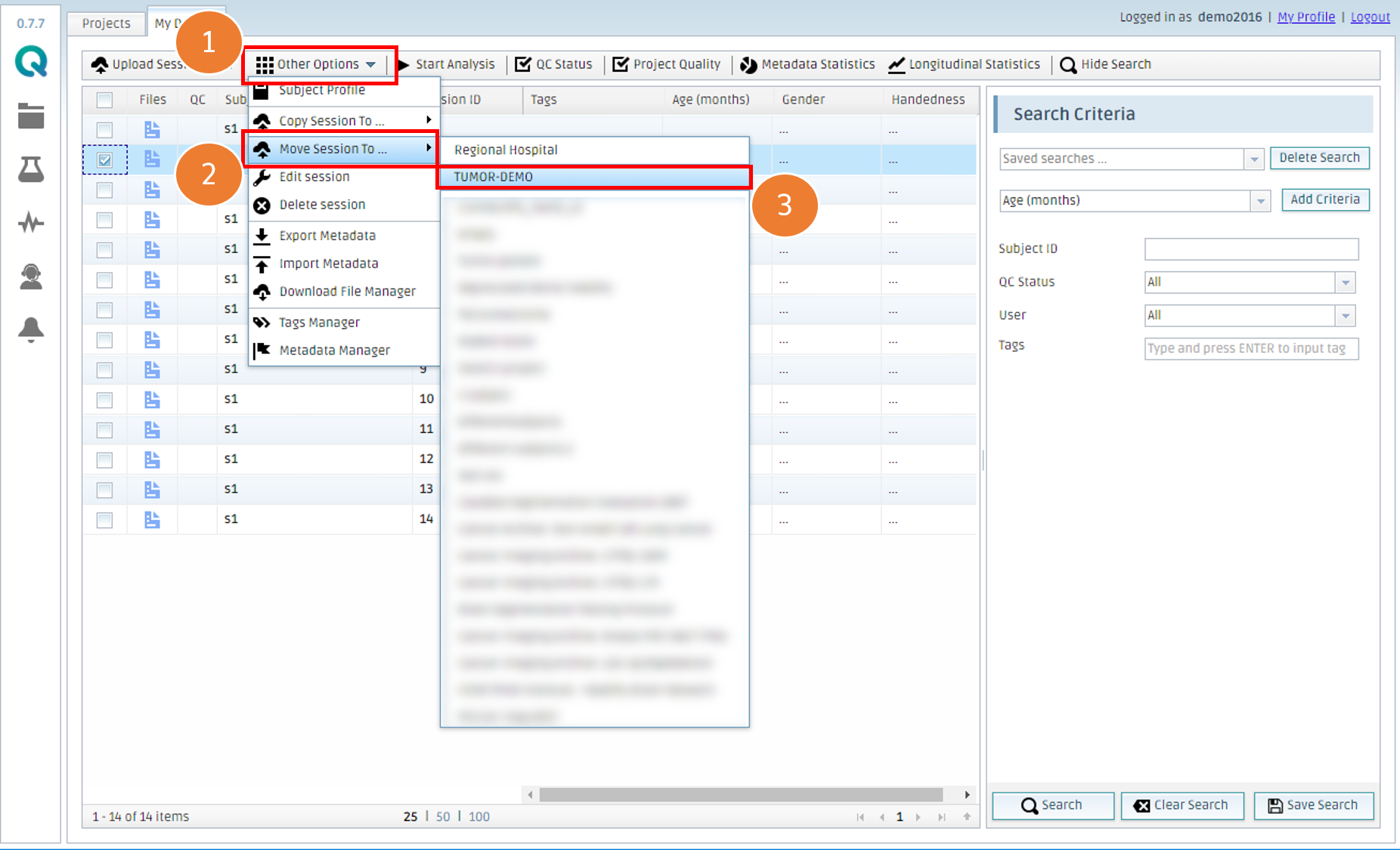 Click on the "Other options" in the top menu
Select "Move Session To ..."
Select a project where you want it to move to
You can also copy by selecting "Copy Session To ..."
Note: Copying takes time to duplicate all of the data.



Create free account now!