Common questions about data upload and the upload size
We support uploading files of up to 20 GB. If you need to upload larger files, please contact QMENTA support. The total amount of data that you can upload to the platform depends on your upload quota.
How to check your upload quota:
Login to the platform. Click on 'My profile' / Credits. Check the number next to the 'upload quota'.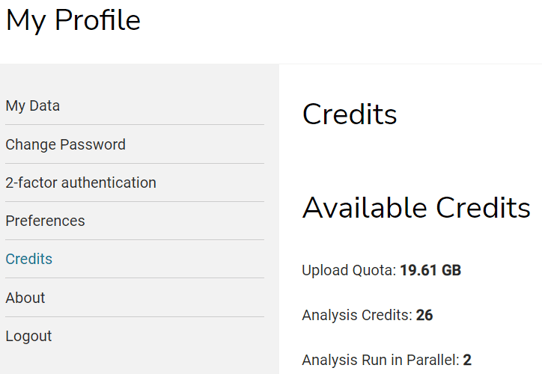 Create free account now!