Subject data can have many clinical scores and other metadata linked to it and you might want to filter it by setting a search condition. For the cases you repeatedly use the same filter, you can save the search condition on the platform. This feature is very useful for a multi-site study where a project owner can save a search condition and all participants in the project can also use it.
Please note that the saved search criteria are stored in each project. This is because different projects are likely to have different metadata fields.
1. Manage criteria
Click the Data tab
Select a field if you use additional search criteria
Click Add Criteria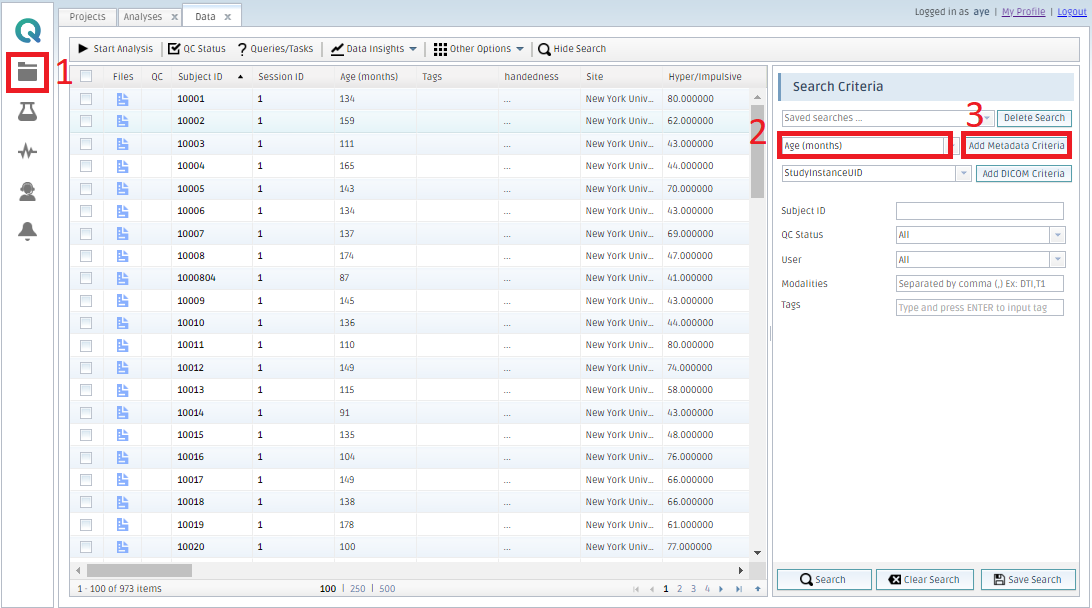 2. Enter the criteria and filter the list
Enter search criteria as you want
Click Search and the list is filtered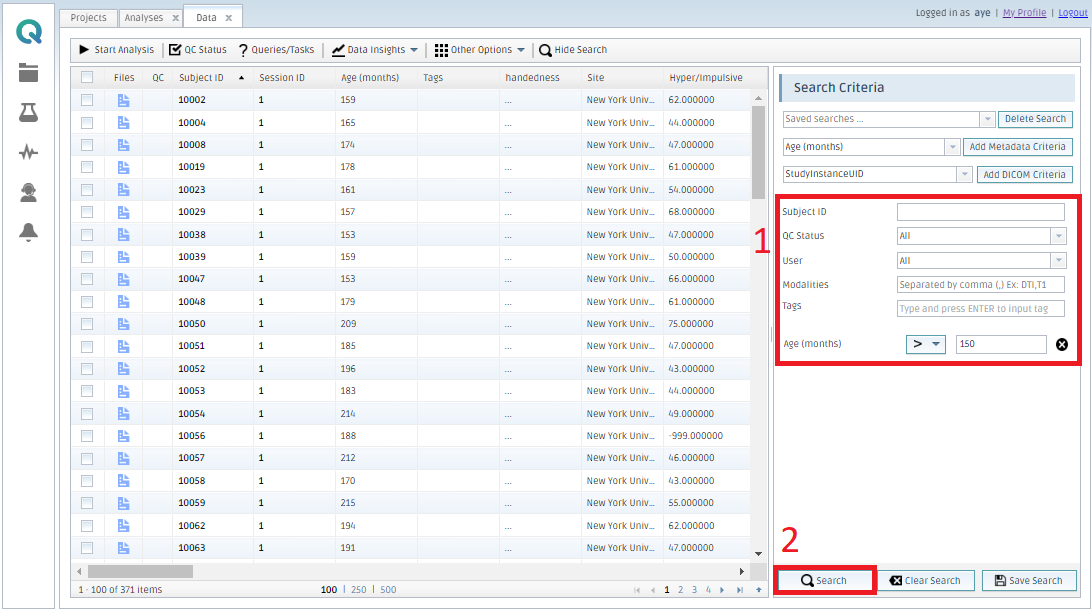 3. Save the search criteria
Click Save Search
Enter the name to recall the criteria
Click Save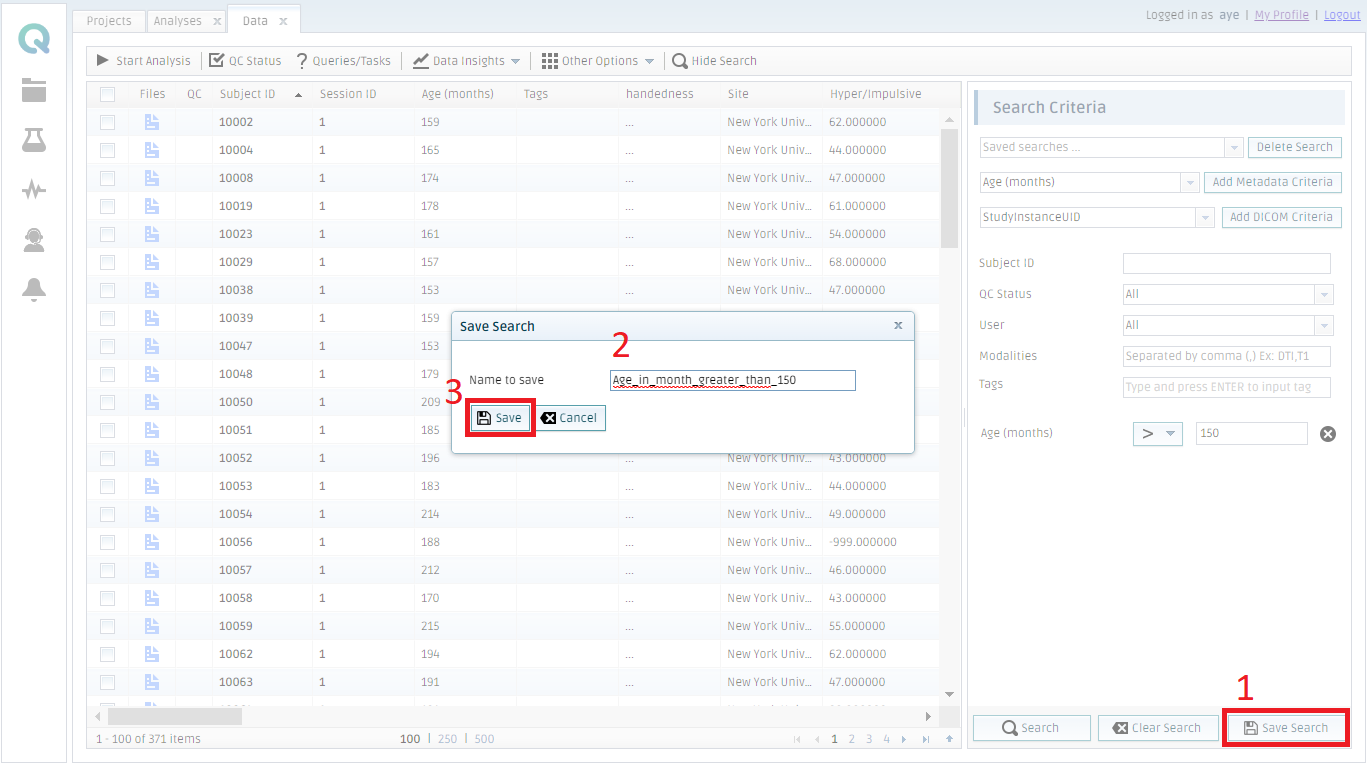 4. Load the saved search criteria
Select a name from the list to load the saved criteria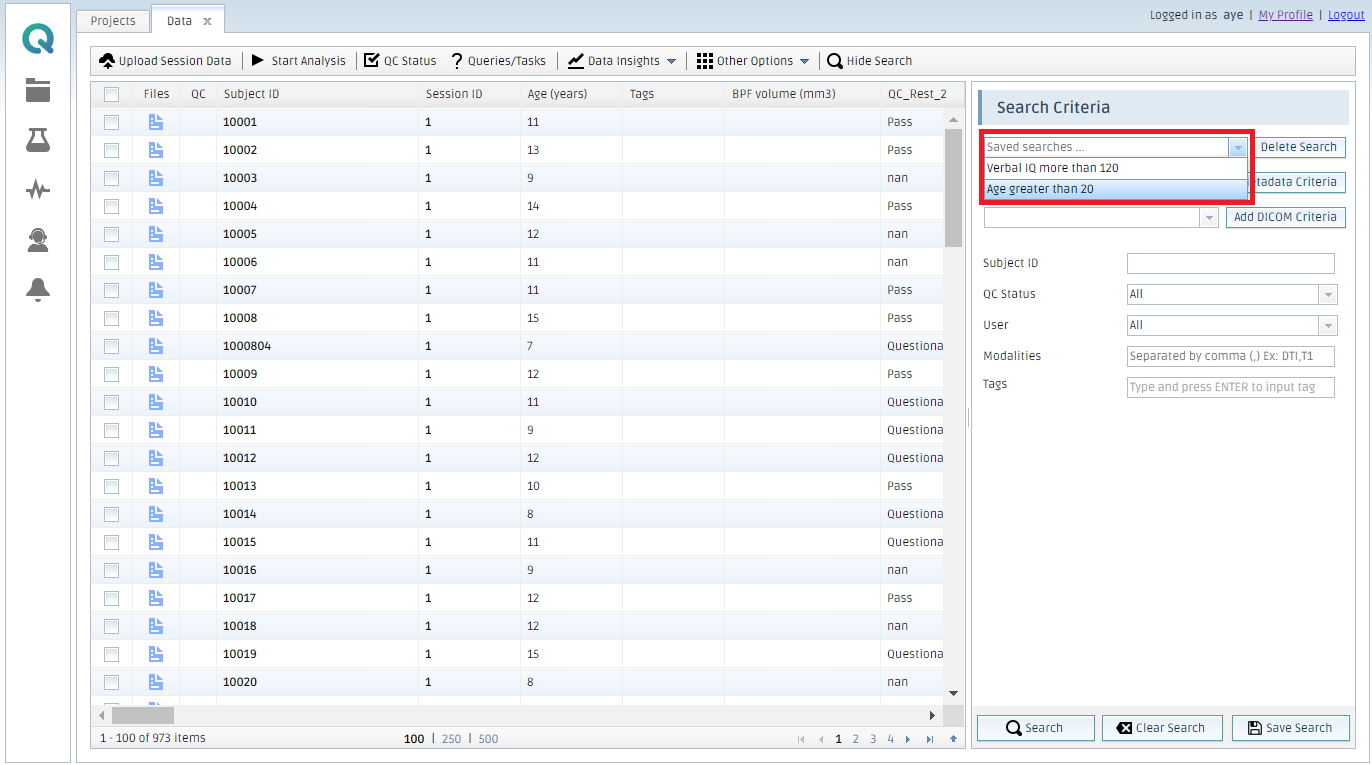 Create free account now!