Browse analysis results
Here you can see how to browse analysis results. If you prefer a complete guide in a PDF format, please contact us.
Open "My Analysis" to see analysis results you have already run.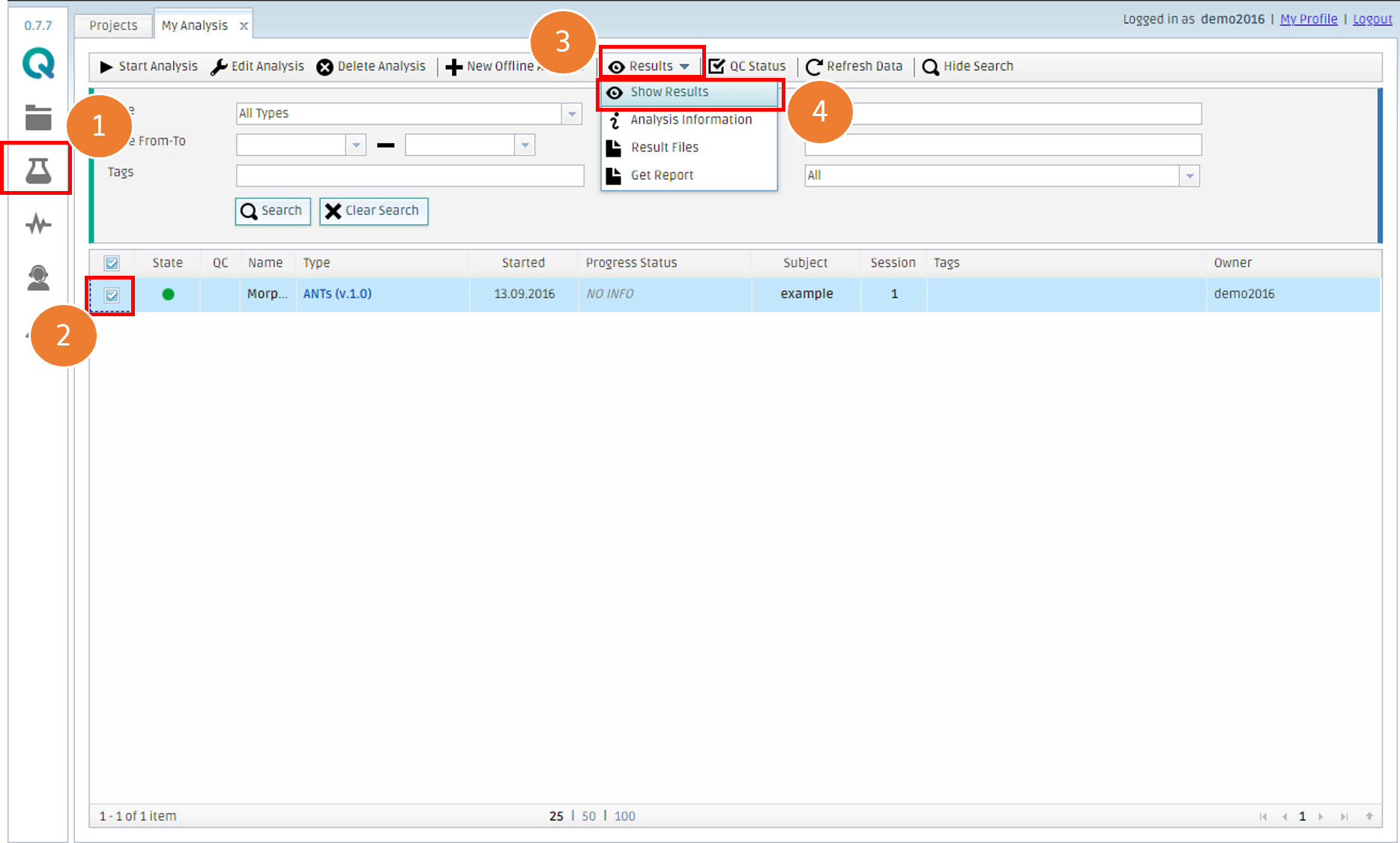 Go to My Analysis
Check an analysis you want to browse (Pick a Green circle, which means a completed analysis, in the second column)
Click "Results"
Click "Show Results"
Alternatively, you can double-click the row of the analysis.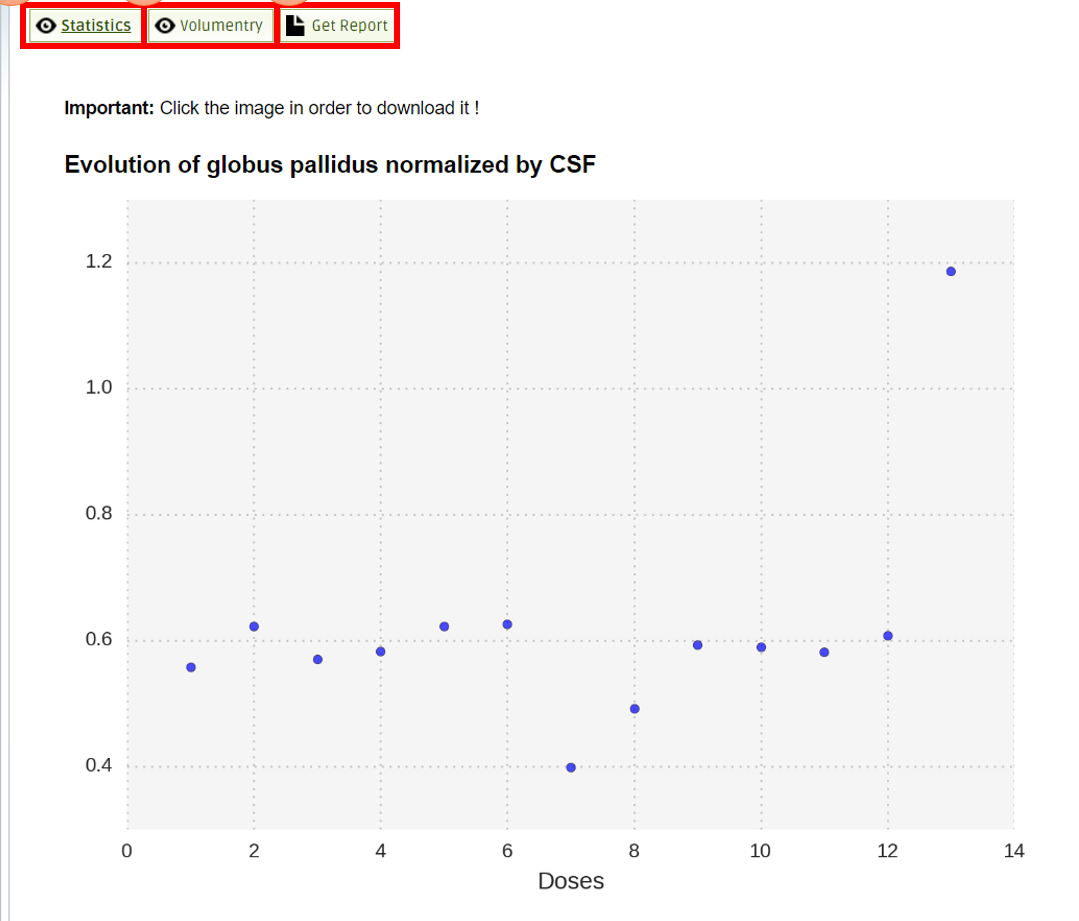 See statistics of the cohort analysis
See the result of volumetry analysis
Download a formatted document in PDF
Create free account now!