Here you can see how to browse analysis results. If you prefer a complete guide in a PDF format, please contact us.
Open "Analyses" to see the results of the analysis you have already run.

Go to the Analyses tab
Check an analysis you want to browse (Pick a Green circle, which means a completed analysis, in the second 'State' column)
Click "Results"
Click "Show Results"
Alternatively, you can double-click the row of the analysis.

For this particular analysis you can browse different tabs:
Summary volumetry
Cortex volumetry
Cortex morphology
Lobes
Visualization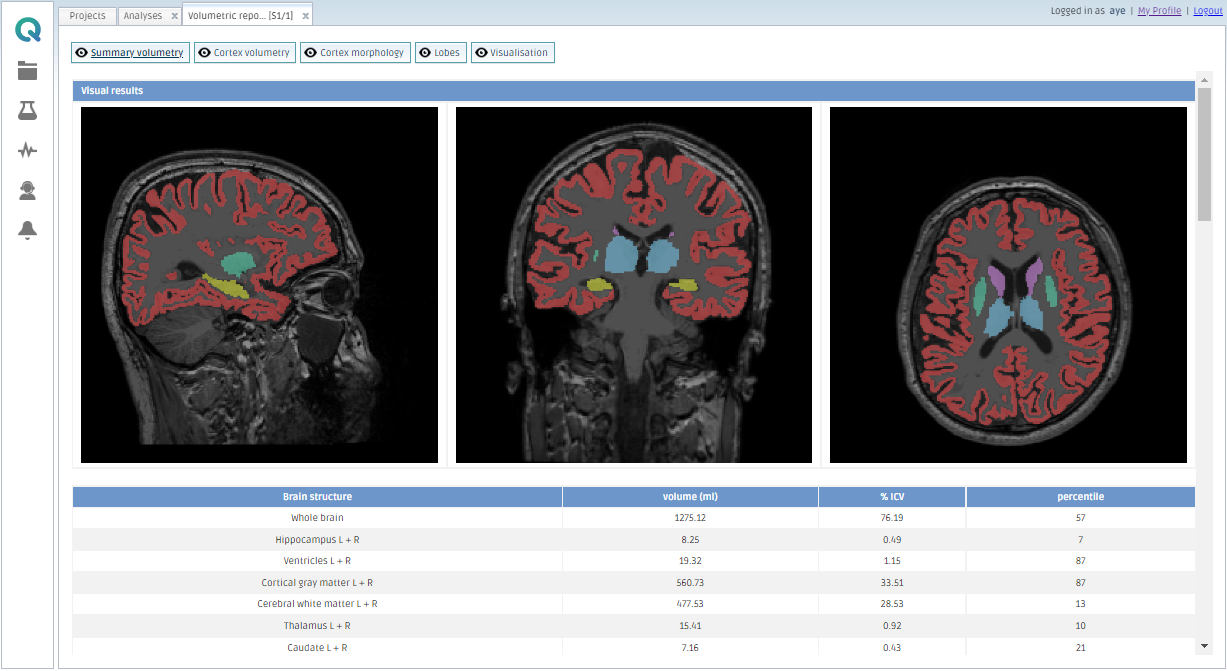 To download a pdf version of the report, go to Results and click Get Report. The analyses results will be downloaded shortly.




Create free account now!