Data validation & Quality control
Browse images from My Data
This page explains how to browse an image of your subject. If you haven't uploaded any images, you can try this with the Demo Study project.
I. Open My Data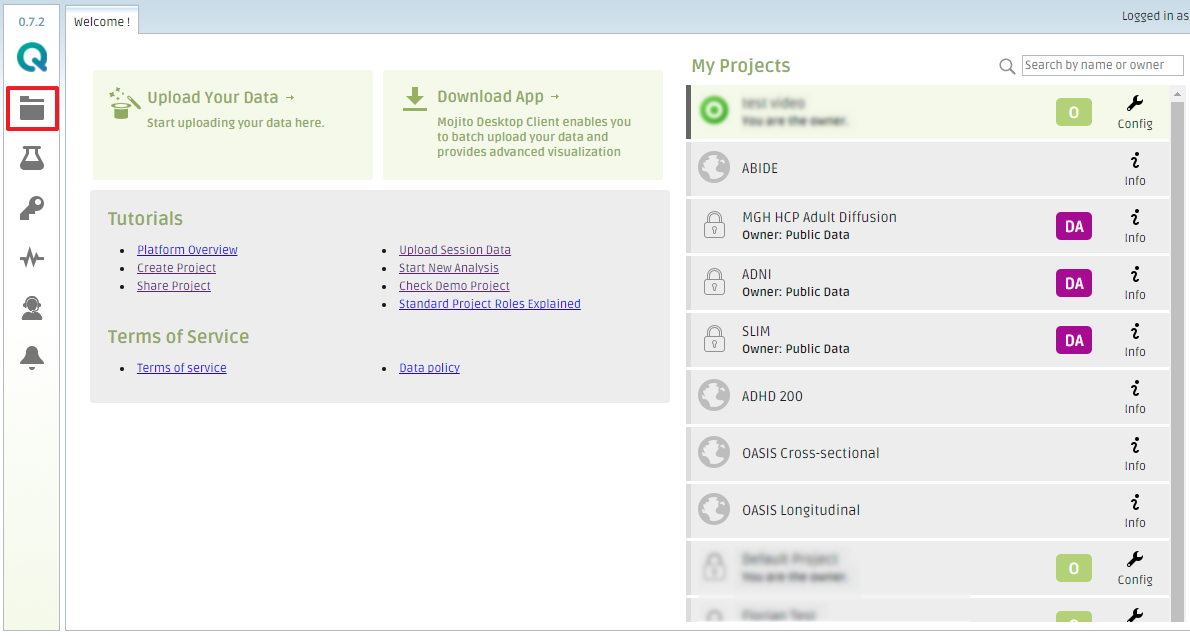 Click My Data on the left menu
(Please make sure that your project is on the top of the list in My Projects)
II. Open the subject profile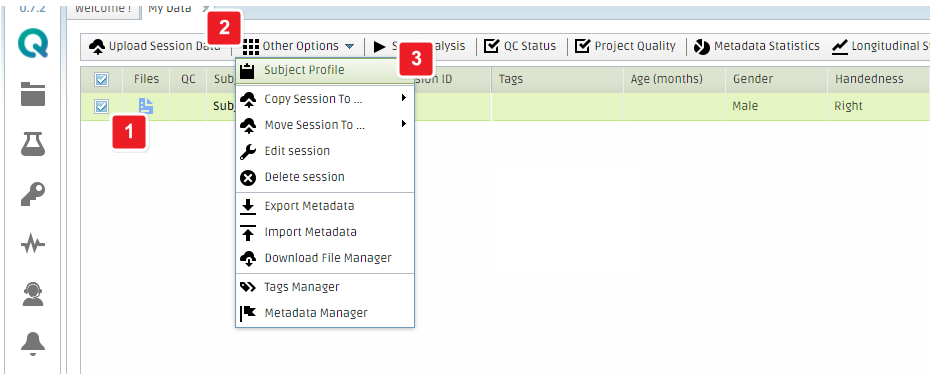 Select a checkbox for your interested subject
Click Other options
Click Subject profile
NOTE: Or double-click on the subject.
III. Select the session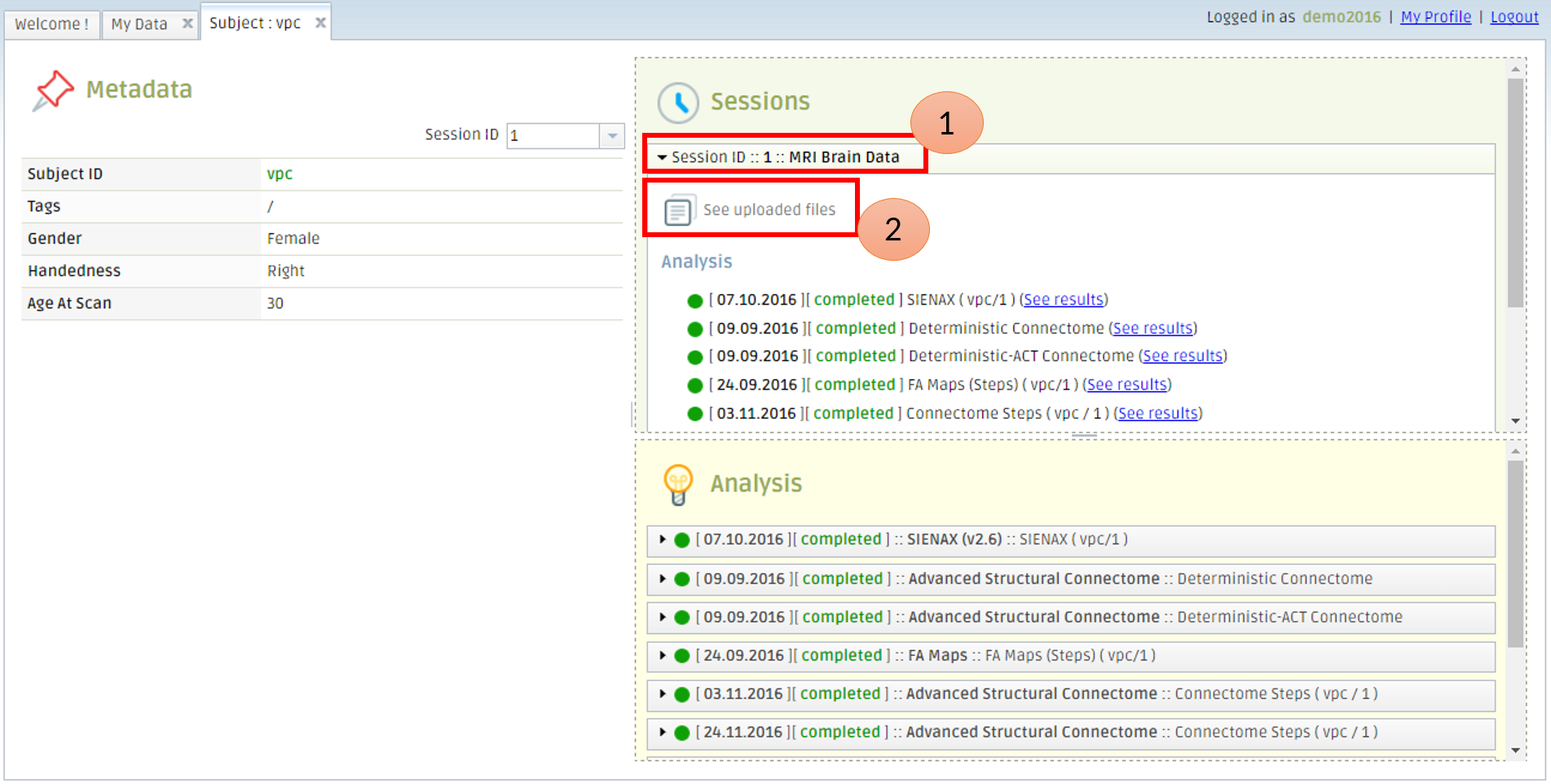 Click a session that you uploaded data in
Click on See uploaded files
IV. Select the file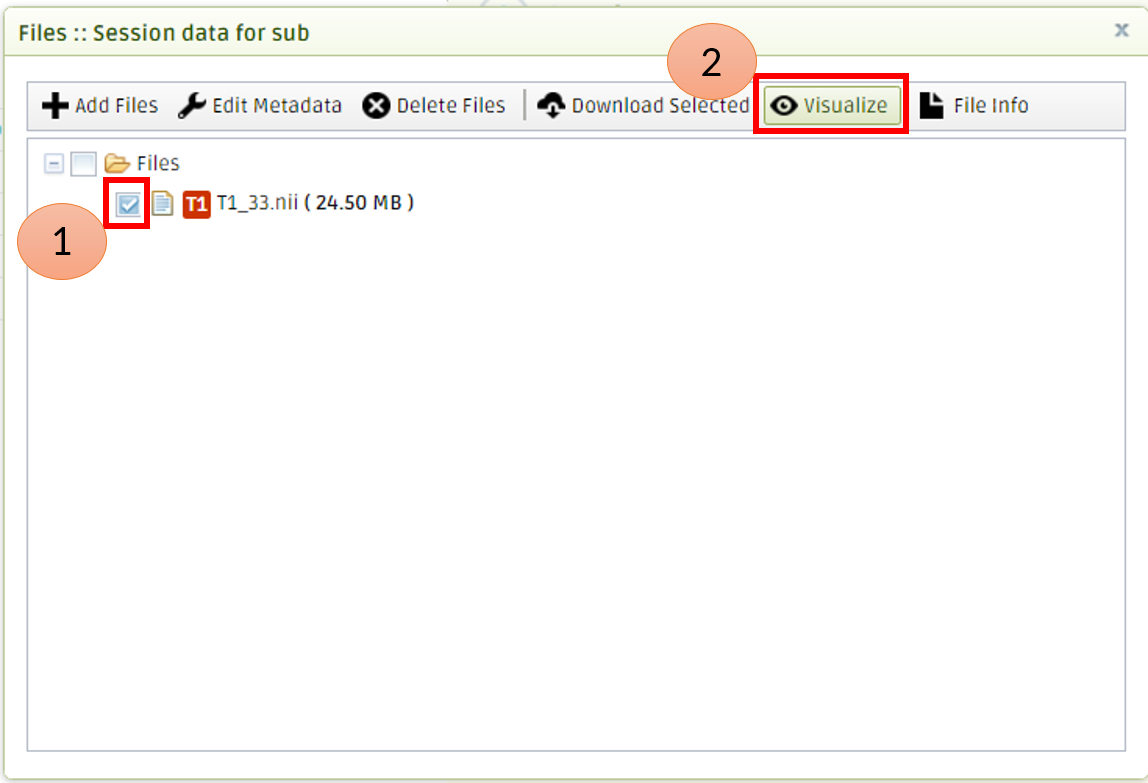 Select a checkbox for your interested image
Click Visualize
V. Browse the image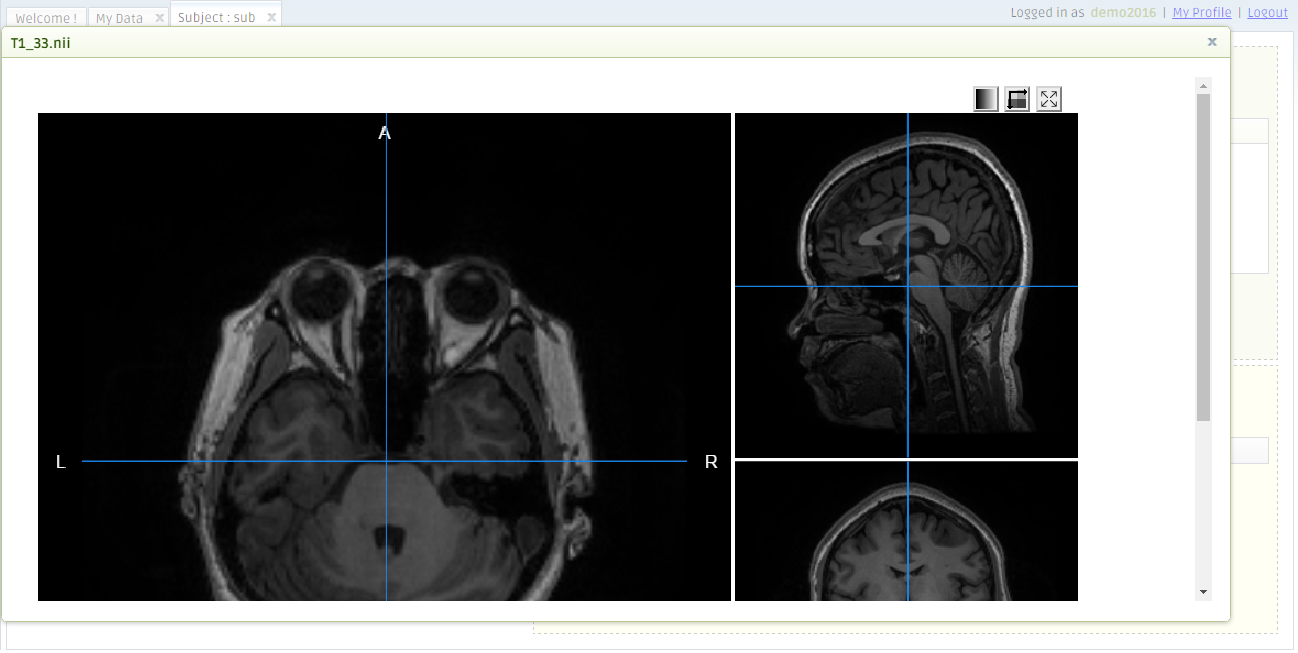 Create free account now!